Back
Orange Night Ride | 29.07.2022
29-07-2022 18:30 - 21:30
KTM East Saigon Showroom: 65 Nguyen Co Thach, An Loi Dong Ward, City. Thu Duc, HCMC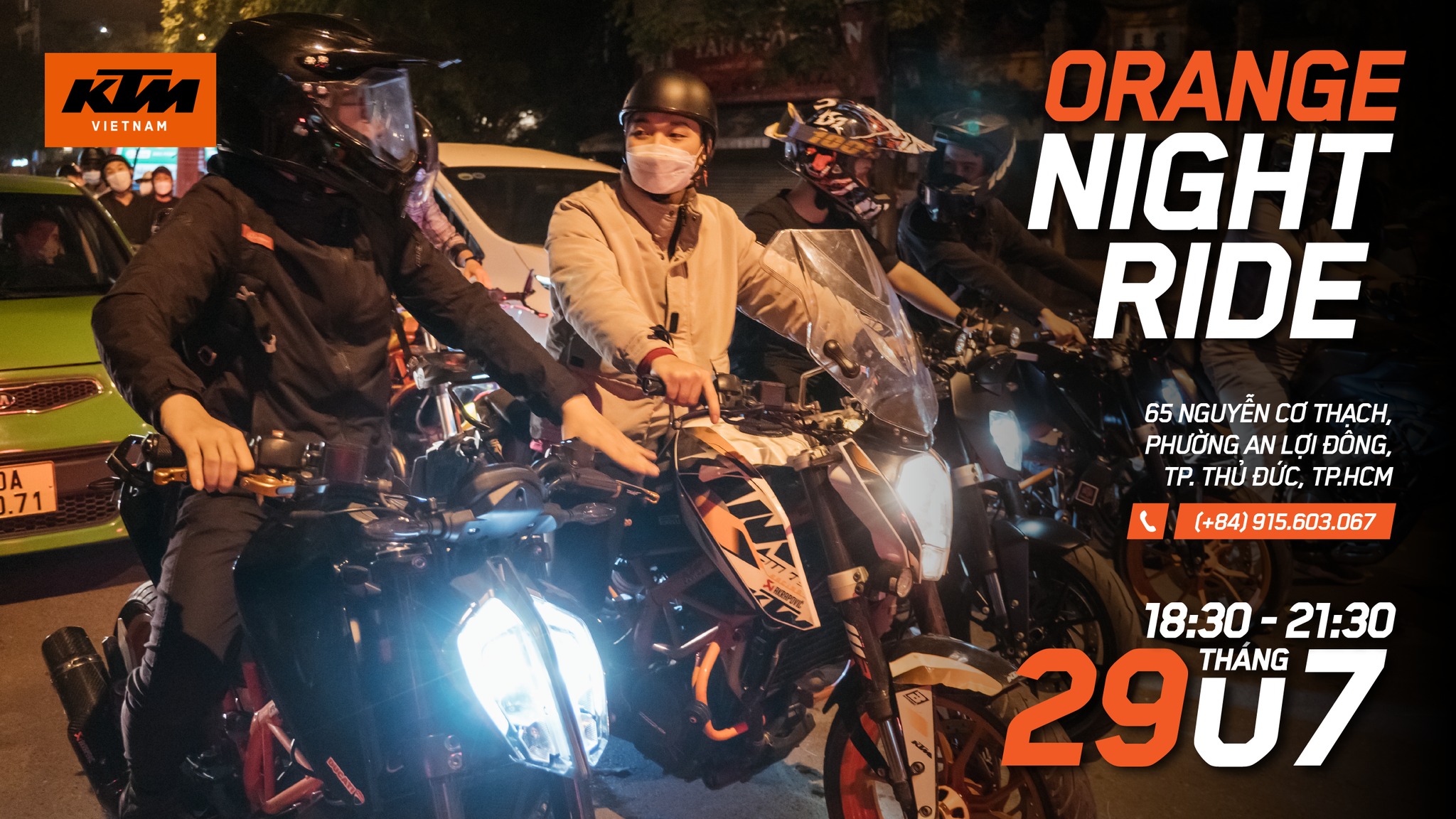 Hey! Any plan for the next Friday night?
Wanna hang out for an #OrangeNightRide? We can ride around the city together and get some pretty night views of Saigon!

 Location: KTM East Saigon Showroom: 65 Nguyen Co Thach, An Loi Dong Ward, City. Thu Duc, HCMC

 Time: Friday, July 29, 2022.
The draft schedule is as follows:

 18:00: Gather at KTM East Saigon

 18:30: Start the Ride

 19:00: Chit-chat over a coffee

 20:30: Take a look around the city

 Contact our hotline: (+84) 915,603.067 to register!