Back
KTM Riders Academy: Valley of Challenges – Lung Da Nang
16/03/2023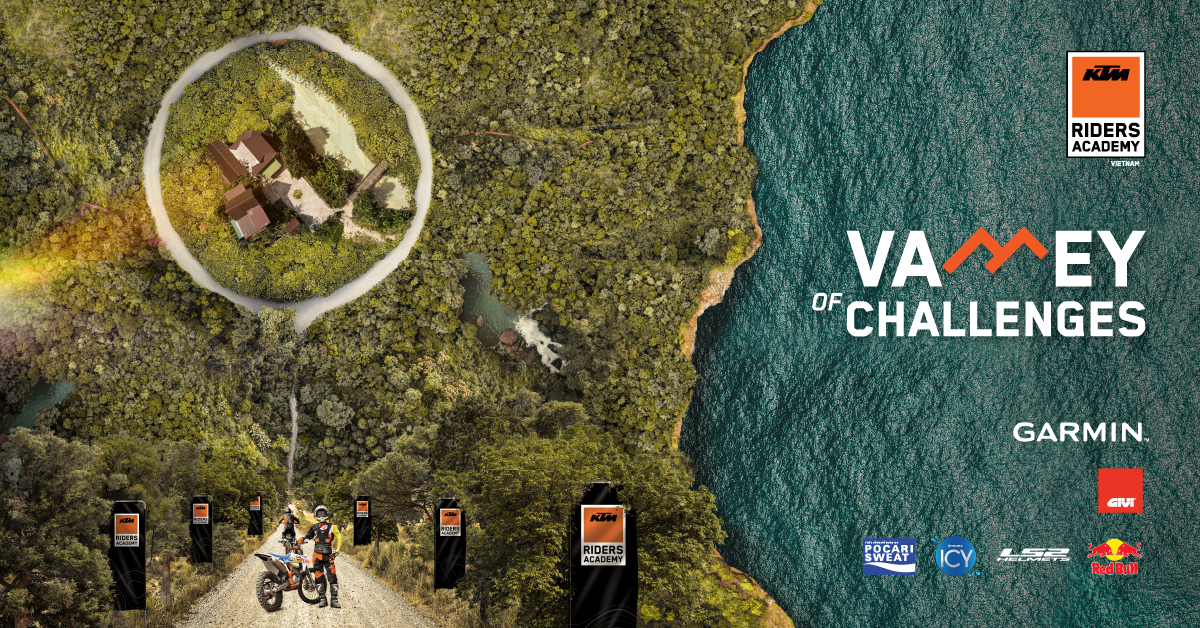 This April, KTM Vietnam's Adventure and Enduro riding skills training program will return with exciting challenges at a new location – Lung Da Nang, Lam Dong Province.
The program will be guided by coaches Van Ngoc Anh and Nguyen Minh Tu, who have been trained according to international standards and certified by KTM Asia. With extensive experience in Adventure and Enduro, these two coaches guarantee to provide a useful and interesting training program.
In addition to training activities, the program also includes a camping experience tour with many interesting activities and challenges.
Time: April 14 – 15 – 16, 2023 (Friday – Sunday)
Register for the event here.
Participation fee: 2.500.000 VND/ Guest, free for children below 12 years of age and with a height of below 1,1m. Tour fee includes meals, drinks, accommodations, and side activities.
The KTM Riders Academy program does not charge training fees, trainees only need to pay their tour fees.
Registration deadline: April 07, 2023.
We welcome the participation of bikers from all brands, however, only Enduro and Adventure models from KTM and Husqvarna Motorcycles can be registered for training and offroad practice sessions.
Due to the limited number of accommodations, the program is limited to a maximum of 50 particiants, and registrations will be accepted on a first come, first served basis.
In order to bring the best benefits to trainees, KTM Riders Academy: Valley of Challenges is sponsored by renowned brands including GARMIN, GIVI, Pocari Sweat, ICY, LS2, Red Bull.
Are you ready to take the challenge? Contact our hotline 0888.366.711 to register for the program.