Back
KTM kết hợp cùng BRABUS tung siêu phẩm BRABUS 1300 R
17/03/2022
Một chương mới bắt đầu! Hợp tác với KTM để ra mắt mẫu xe BRABUS đầu tiên, hãng độ xe lớn nhất thế giới đến từ Đức đã chính thức tham gia thị trường xe mô-tô cao cấp với BRABUS 1300 R.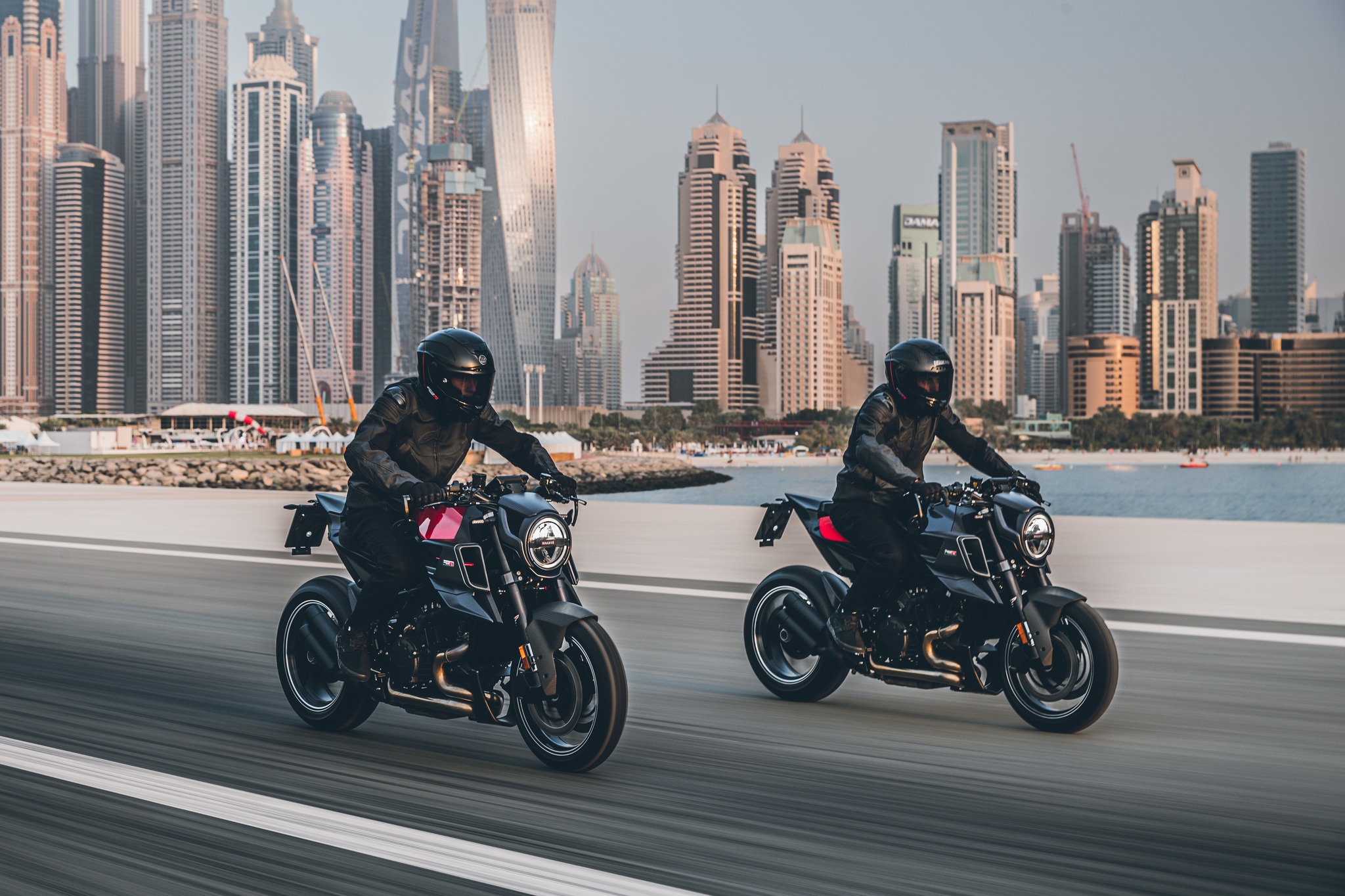 Là sự kết hợp phong cách và thiết kế táo bạo của BRABUS với khả năng vận hành và hiệu suất vượt trội, bản giới hạn lần này sẽ chỉ có 77 chiếc mỗi phiên bản màu sắc – 'Signature Black' và 'Magma Red'.
BRABUS 1300 R thực sự là một siêu phẩm độc nhất vô nhị!
——-
KTM x BRABUS – A new chapter begins!
The first-ever BRABUS motorbike! In collaboration with KTM, the German luxury mobility brand joins the high-end two-wheel market with a bang: The new BRABUS 1300 R combines the BRABUS-signature 'Black and Bold' design and style with exceptional rideability and performance. Limited to two sets of 77 units in 'Signature Black' and in 'Magma Red' configurations – the BRABUS 1300 R is as exclusive as it is breathtaking!
Liên hệ Đại lý KTM gần nhất để sở hữu chiến mã của riêng bạn:
🇪🇺 🇦🇹 KTM East Saigon:
Địa chỉ / Address: 3 Nguyễn Lương Bằng, Quận 7, TP. Hồ Chí Minh.
🇪🇺 FANPAGE KTM Saigon: https://bit.ly/KTMSaigon-FB
🇪🇺 INSTAGRAM KTM Vietnam: https://bit.ly/KTMVietnam-IG
🇪🇺 TIKTOK: https://bit.ly/KTMVietnam-Tiktok
☎️ HOTLINE: (+84) 888.366.711 hoặc (+84) 915.603.067
🇪🇺 🇦🇹 KTM Hanoi:
Địa chỉ / Address: 583 Nguyễn Văn Cừ, Quận Long Biên, TP. Hà Nội.
🇦🇹 FANPAGE KTM Hanoi: https://bit.ly/KTMHanoi-FB
🇦🇹 INSTAGRAM KTM Vietnam: https://bit.ly/KTMVietnam-IG
🇦🇹 TIKTOK: https://bit.ly/KTMVietnam-Tiktok
☎️ HOTLINE: (+84) 888.366.711 hoặc (+84) 938.381.723