HA DONG DEMO DAY
Test ride KTM and receive the best offers of the year in Ha Dong, Hanoi.

On August 13th, KTM Vietnam will be present in Ha Dong district, Hanoi city, showcasing a collection of top-notch motorcycles and offering the biggest deals of the year. This is a fantastic opportunity for bikers in the area to fully indulge in the KTM riding experience, while also meeting and sharing their passion with like-minded enthusiasts.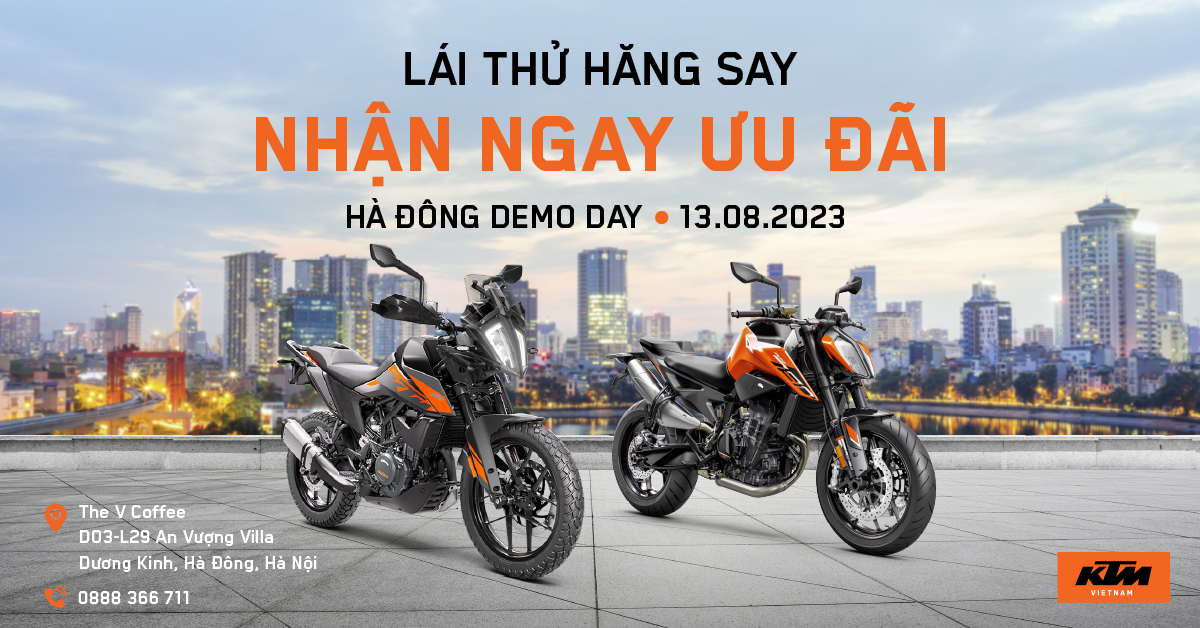 When owning a KTM motorcycle at the event, bikers will enjoy promotions of up to 100 million VND along with various exciting gifts. Additionally, new riders who obtained their A2 license in 2022-2023 will receive support from KTM Vietnam for the license examination fees.
Time: Sunday, August 13, 08:00 AM – 4:00 PM
Location: The V Coffee, D03-L29 An Vuong Villa, Duong Kinh, Ha Dong, Hanoi
Hotline: 0888.366.711
To test ride, don't forget to bring your A2 license, ID, long pants, and boots or shoes. See you at the event.